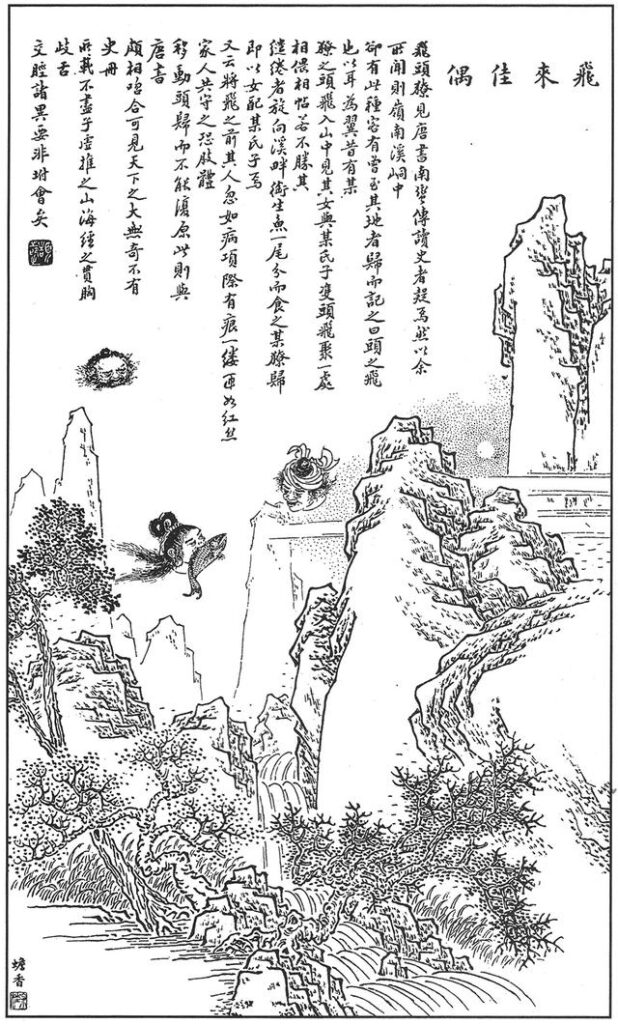 Once upon a time, a flying head demon (飛頭䝤) flew out of his body at night. Suddenly, he saw his daughter's head flying next to the head of a boy from another family. They were eating a fish together by the stream. When it was time to say goodbye, they were reluctant to part. When the flying head demon returned home, he arranged for his daughter to marry the boy from the family.
Story and image from《點石齋畫報》. Dianshizhai huabao or Dianshizhai Pictorial (《點石齋畫報》, 1884–1898) was a Chinese language magazine published in Shanghai in the late 19th century. Read More "Love Story of the Flying Head Demon Clan"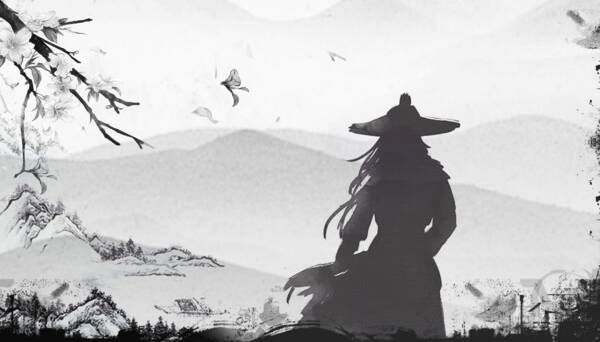 Cui Shensi(崔慎思), a man from Boling(博陵). During the mid-reign of Emperor Dezong in the Tang Dynasty, he participated in the imperial exams. Without a residence in the capital, he rented a small courtyard. The landlady, a woman in her thirties without a husband, lived there with two maids. Cui Shensi wanted to marry the woman, but she said, 'I am not a scholar; we are not suitable. You will regret this.' Cui Shensi then proposed to make her his concubine, and she agreed. Read More "Good Bye, My Concubine"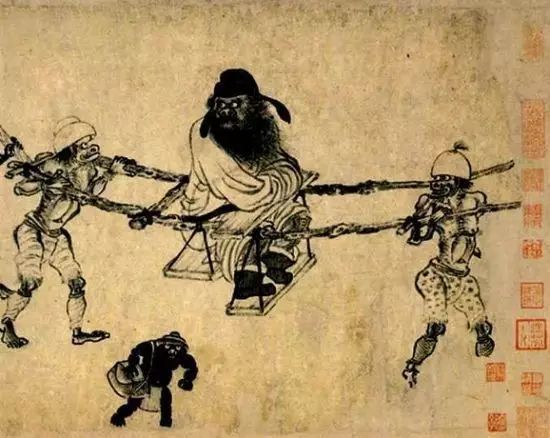 In the second year of the Dali period, Magistrate Li Zuoshi of Shanyin fell ill with a serious illness. After several days, his condition improved slightly, and he traveled from Kuaiji to Longqiu. His cousin, Magistrate Li Shu, was serving as the county magistrate in Longqiu, and he invited Li Zuoshi to stay at the county office for a few days.
One night, Li Zuoshi was talking with his guest, Li Ju, by candlelight when suddenly twenty or so men dressed in red robes and carrying weapons appeared in the corridor. Read More "The King's Daughter and the Ghost Judge"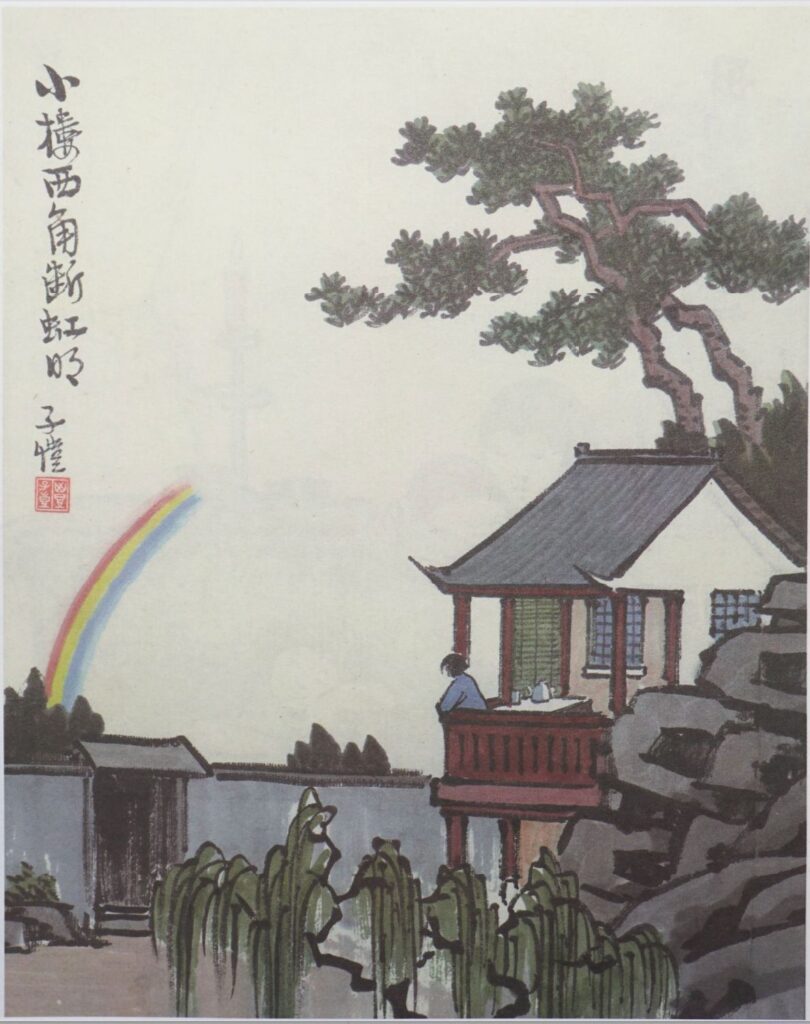 The villagers were amazed to discover that whenever the couple went, a rainbow would always appear.
Chen Ji, a native of Bachiu, Luling, was a state official. When his wife Qin was at home, a tall man, decent-looking, wearing a big red and green robe of dazzling colors, came to court her.
Afterward, they would steal away to the secluded banks of the stream, their silhouettes fading into the twilight.
Years passed by swiftly. The villagers were amazed to discover that whenever the couple went, a rainbow would always appear. Read More "The Secret Rainbow Lover"