Master Ye Fashan(葉法善) was skilled in talismanic magic. The Emperor honored him several times as a Hongluqing(鴻臚卿), bestowing upon him lavish rewards and special treatment.
Ye Fashan resided in the Xuanzhen Temple(玄真觀), often hosting a dozen or more courtiers who would come to the temple, loosen their belts, and stay without intending to leave. The seats would be occupied, and they'd desire wine to drink.
Suddenly, someone knocked on the door, claiming to be Qu Xiucai. Ye Fashan sent word to him, 'There are colleagues from the court here presently; we have no time to converse. Read More "The Tasty Visitor"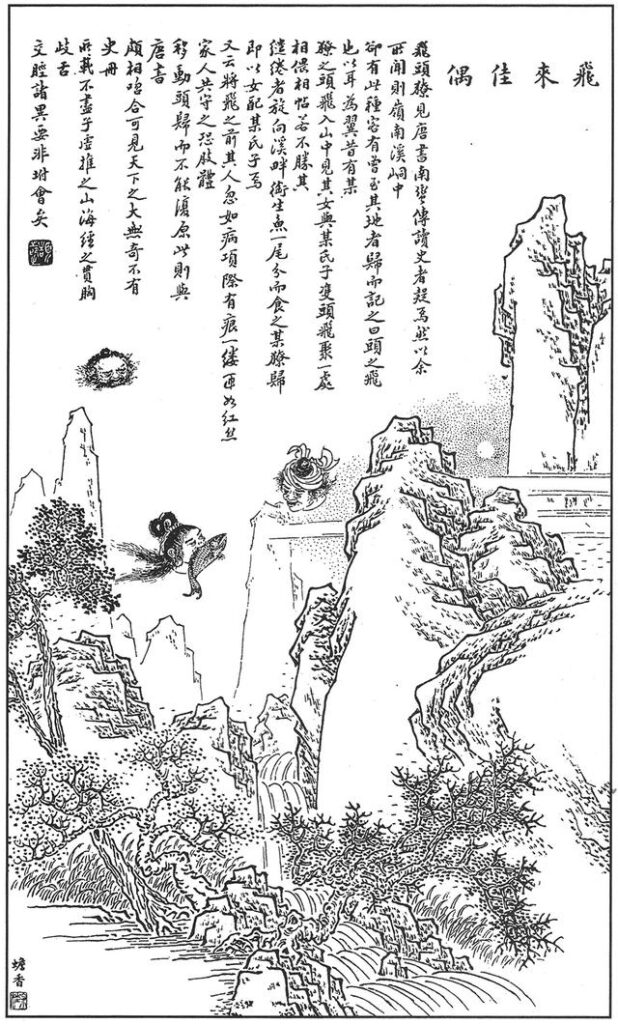 Once upon a time, a flying head demon (飛頭䝤) flew out of his body at night. Suddenly, he saw his daughter's head flying next to the head of a boy from another family. They were eating a fish together by the stream. When it was time to say goodbye, they were reluctant to part. When the flying head demon returned home, he arranged for his daughter to marry the boy from the family.
Story and image from《點石齋畫報》. Dianshizhai huabao or Dianshizhai Pictorial (《點石齋畫報》, 1884–1898) was a Chinese language magazine published in Shanghai in the late 19th century. Read More "Love Story of the Flying Head Demon Clan"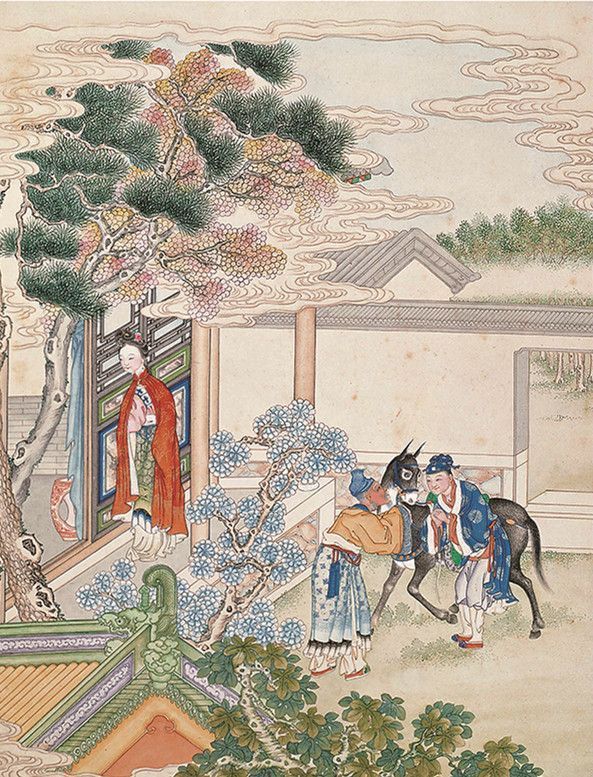 The story tells of Xin Shisiniang(辛十四娘), a beautiful woman in red who is a kind-hearted fox spirit, aspires to help others and become an immortal.
Although she is a fox spirit, she has a kind heart. She lives with her fox father and 18 sisters in a dilapidated temple. She is named Shishier because she is the 14th of 19 sisters.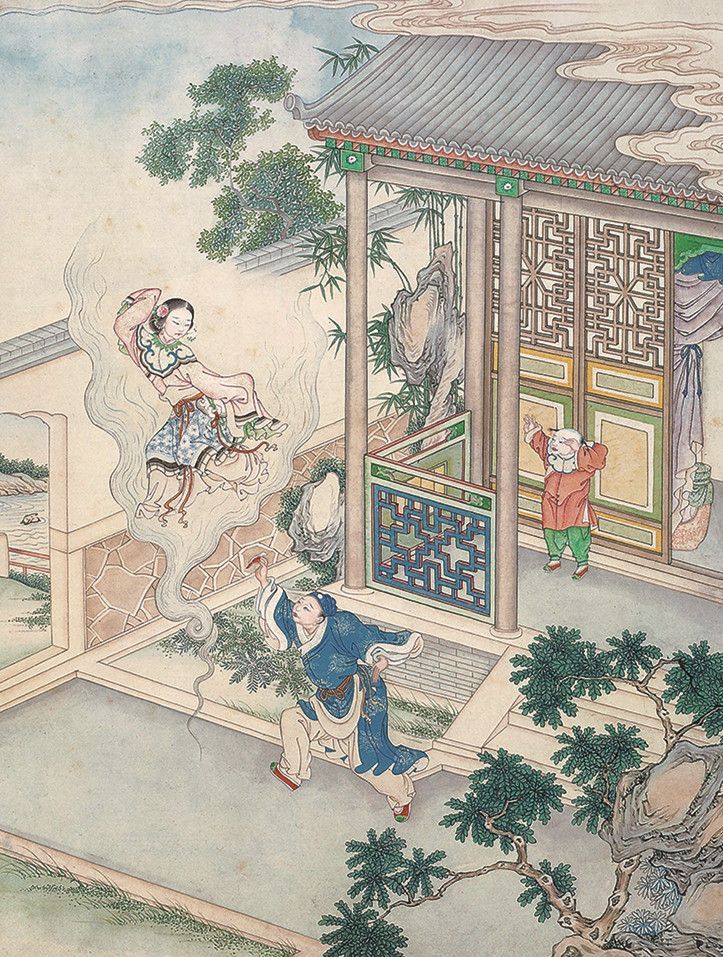 The story tells of the encounter between the scholar Zong Xiangruo and the fox spirit. Living with a fox will shorten his lifespan, so she told Zong how to meet the lotus fairy and marry her.
He saw a little ghost, shaped like a seven or eight year old boy, without clothes.
Towards the end of the Kaiyuan Dynasty, Yuzhou experienced numerous cases of tigers attacking people. Despite setting up traps with mechanisms, none proved successful in catching a tiger.
One moonlit night, a man climbed a tree and patiently waited. He spotted a small ghost resembling a seven or eight-year-old boy, unclothed, strolling nearby. The boy wore turquoise-colored top and bottom clothes. Upon reaching the trap, he deliberately triggered and deactivated it. Read More "The Chang of the Tiger"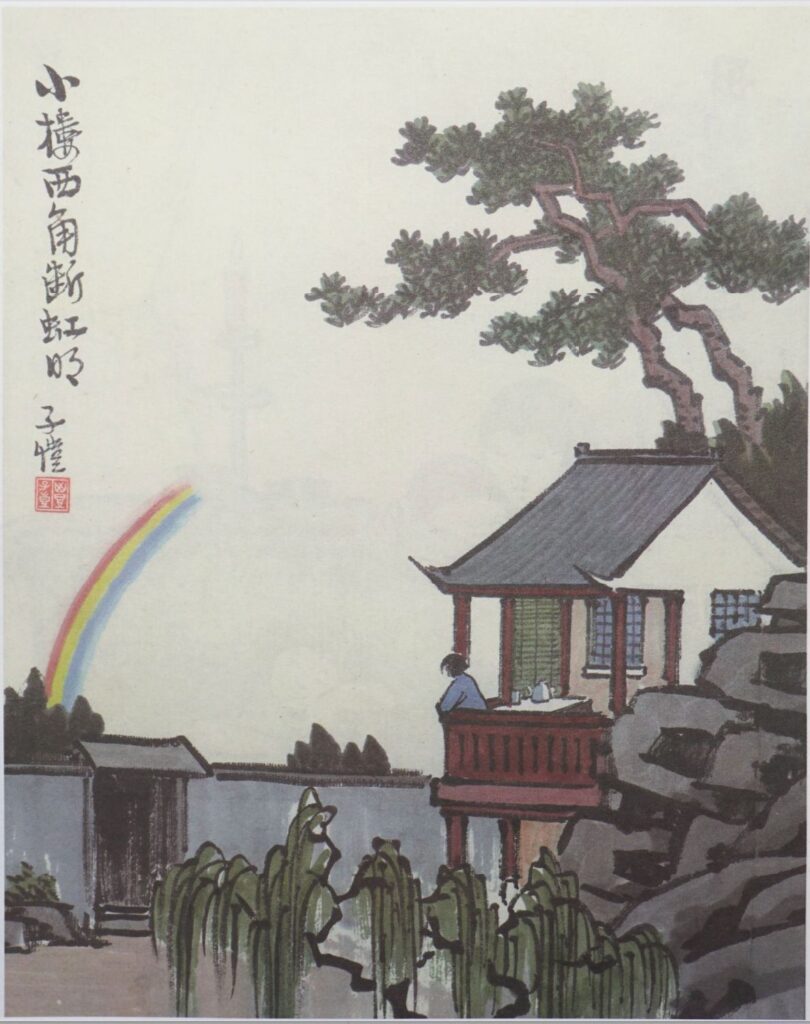 The villagers were amazed to discover that whenever the couple went, a rainbow would always appear.
Chen Ji, a native of Bachiu, Luling, was a state official. When his wife Qin was at home, a tall man, decent-looking, wearing a big red and green robe of dazzling colors, came to court her.
Afterward, they would steal away to the secluded banks of the stream, their silhouettes fading into the twilight.
Years passed by swiftly. The villagers were amazed to discover that whenever the couple went, a rainbow would always appear. Read More "The Secret Rainbow Lover"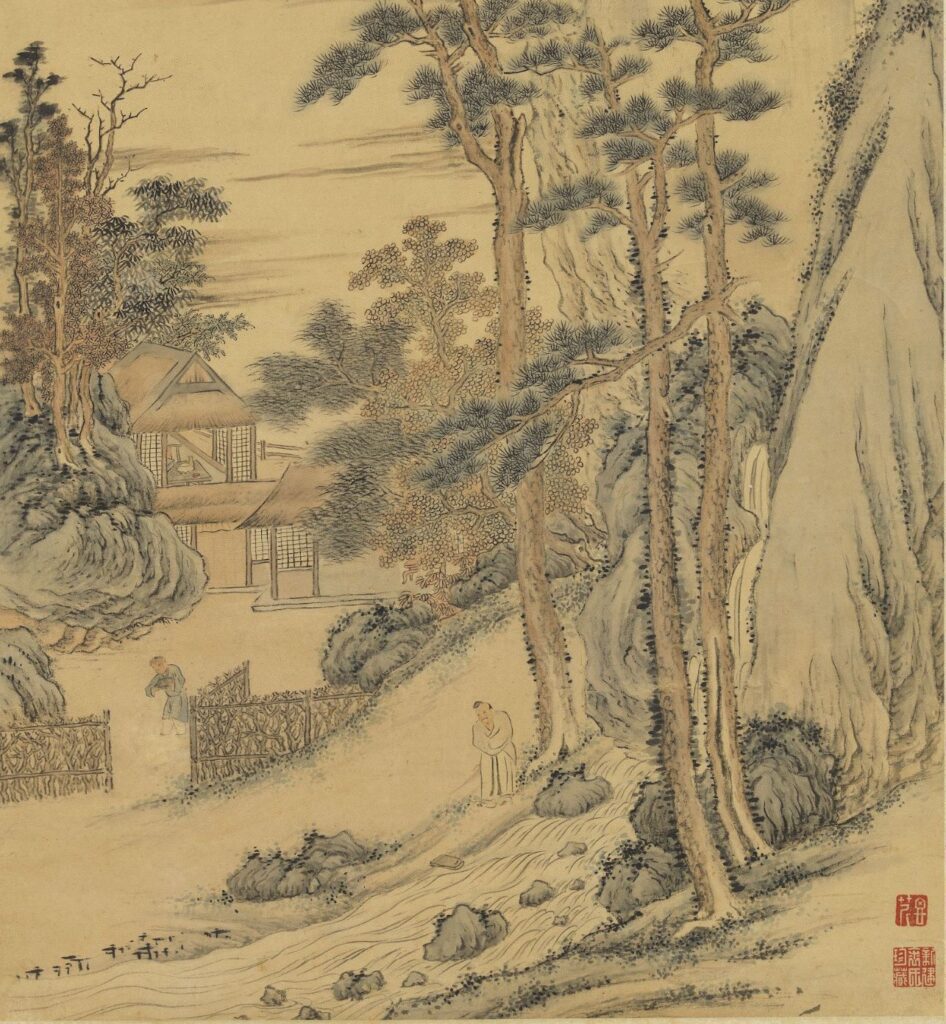 He turned around and saw a monster, about five feet tall, with tiger teeth and wolf eyes, fur like a monkey, and claws like an eagle or hawk, wearing leopard-skin pants.
During the Zhenguan period of the Tang Dynasty, Xu Jing and Zhang Xian studied together in the Yanyue Mountains. The study room had two rooms, one for each person, with a distance of one zhang between them. Xu Jing was in the west, Zhang Xian was in the east, and each had their own doors and windows. Read More "The Monster in the Study Room"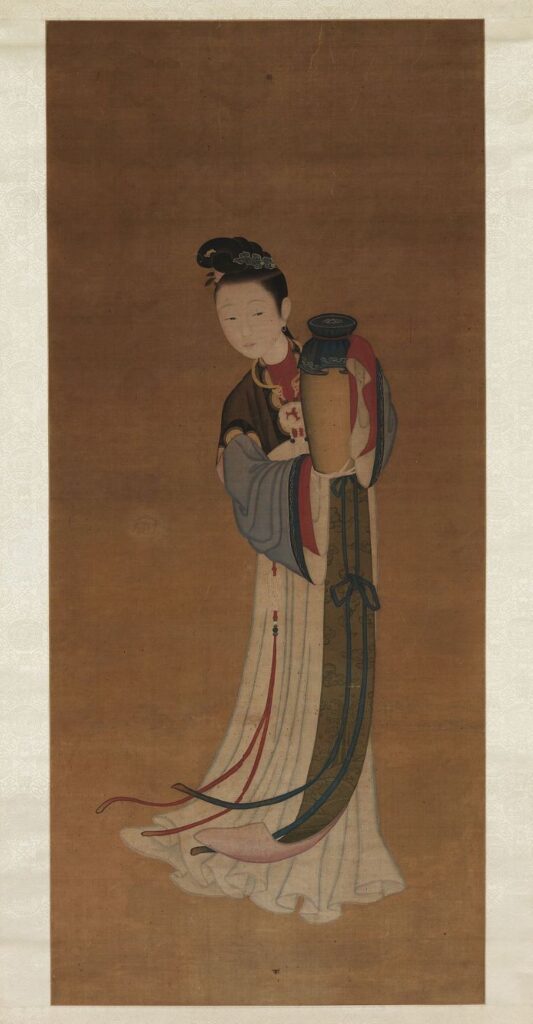 There was blood in its heart, as big as an egg.
Lu Zanshan had a porcelain doll bride at home. After a few years, his wife joked with him, "Let it be your concubine." From then on, Lu Zanshan was always in a daze, and he often saw a woman lying in his tent. After a long time, he thought that it was the porcelain doll that was causing trouble, so he sent it to the temple.
One day, a young boy was sweeping the temple in the morning. Read More "The Porcelain Doll Bride"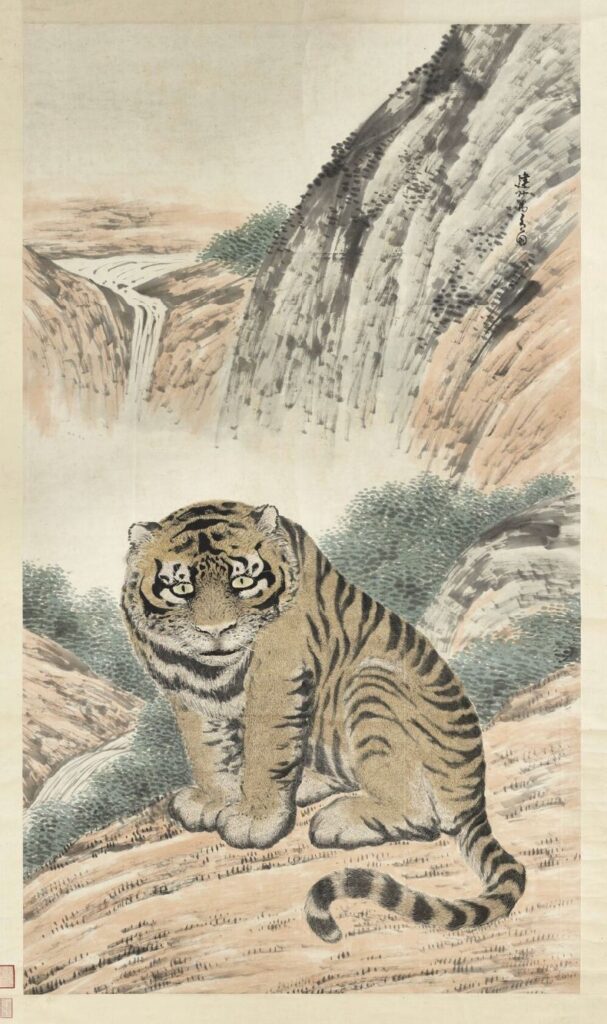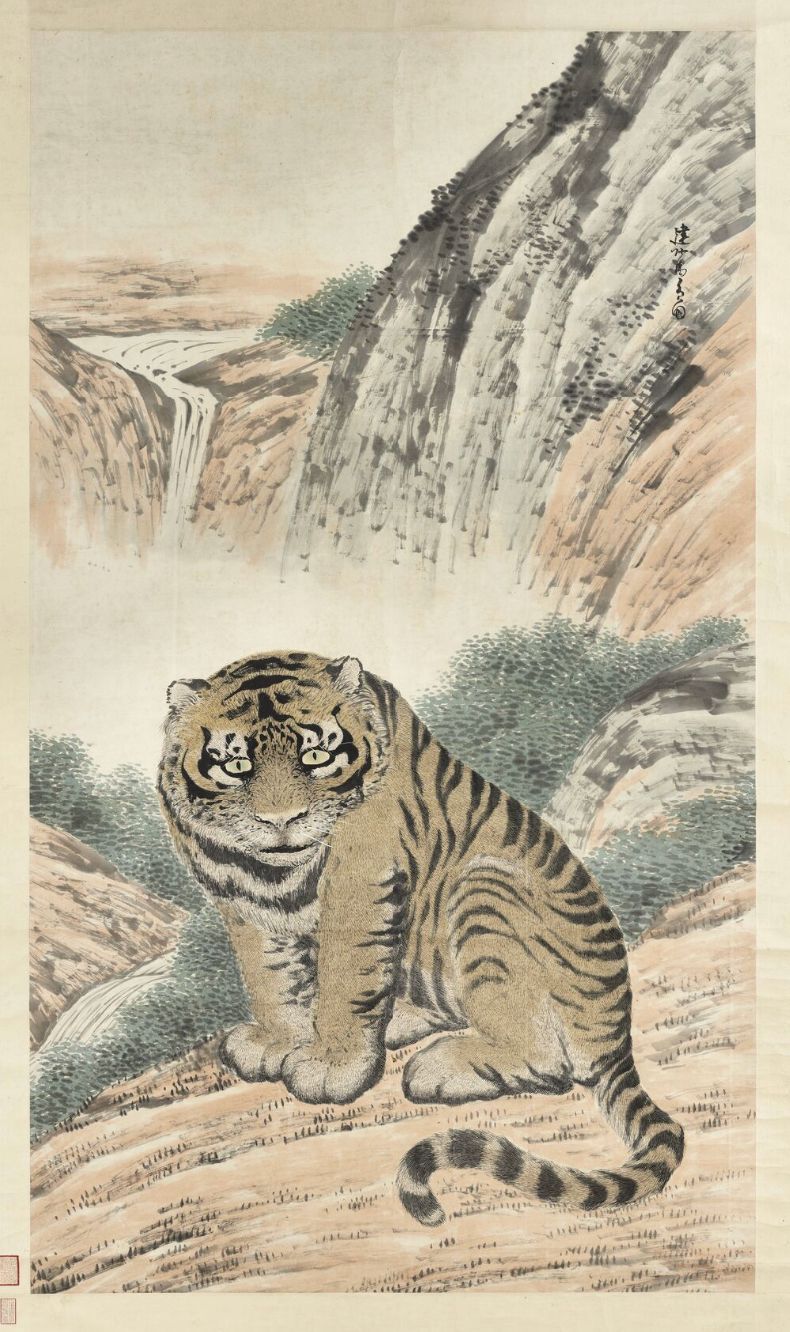 She saw they were all tigers, but she did not dare to say anything.
During the reign of Emperor Kaiyuan of the Tang Dynasty, a tiger took the daughter of a family as his wife and built a house in the mountains. The woman did not realize that her husband was a tiger even after two years.
One day, two guests came with wine and drank with her husband in the house. The husband warned her, "These two friends are not quite like the others, don't peek at them." Read More "The Tiger's Wife"