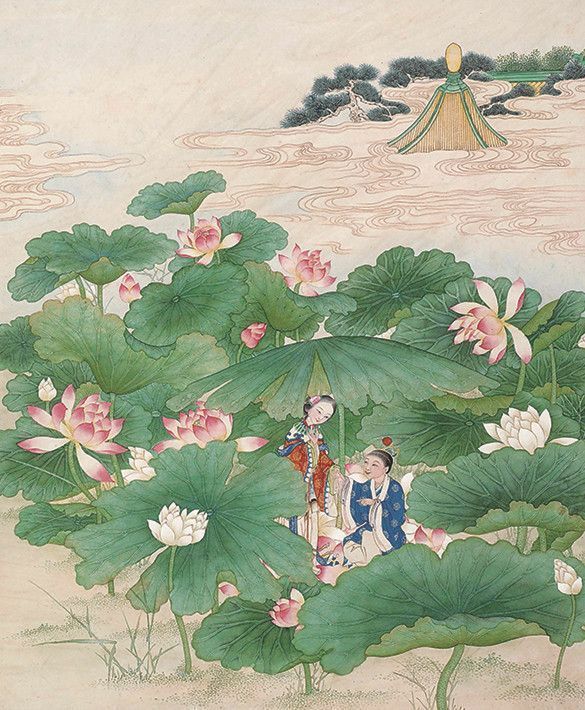 Wanxia and Aduan were lovers. Dancer Wanxia was reported to have committed suicide by jumping into the river. Aduan was heartbroken, yet he was surprised to find that Wanxia had come back as a ghost.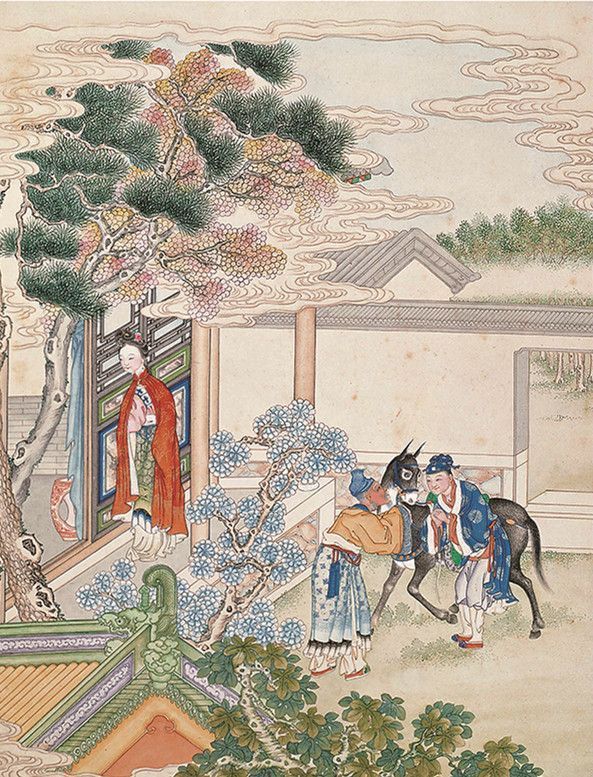 The story tells of Xin Shisiniang(辛十四娘), a beautiful woman in red who is a kind-hearted fox spirit, aspires to help others and become an immortal.
Although she is a fox spirit, she has a kind heart. She lives with her fox father and 18 sisters in a dilapidated temple. She is named Shishier because she is the 14th of 19 sisters.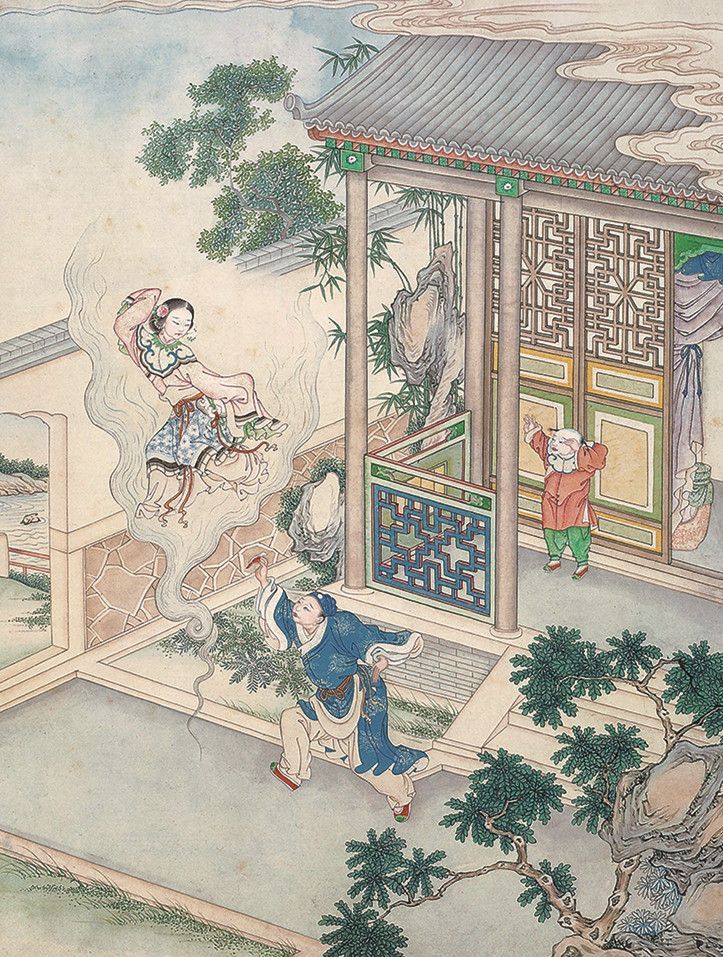 The story tells of the encounter between the scholar Zong Xiangruo and the fox spirit. Living with a fox will shorten his lifespan, so she told Zong how to meet the lotus fairy and marry her.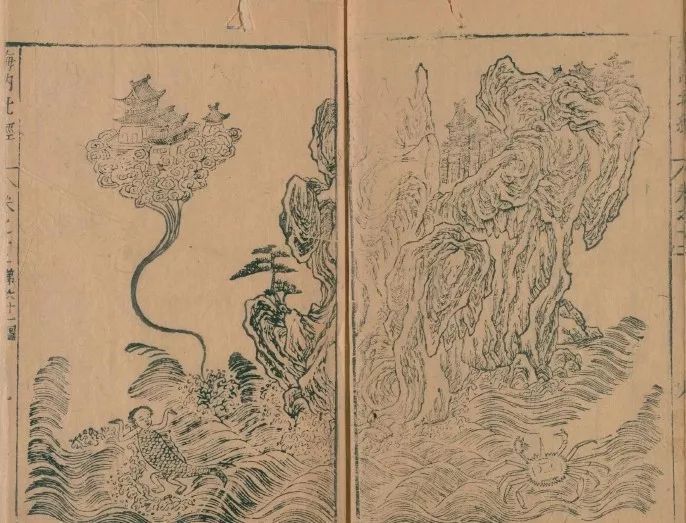 Penglai(蓬萊) is a fairy mountain that lies between reality and imagination. Legend has it that Penglai is located in the Bohai Sea, resembling clouds when seen from afar.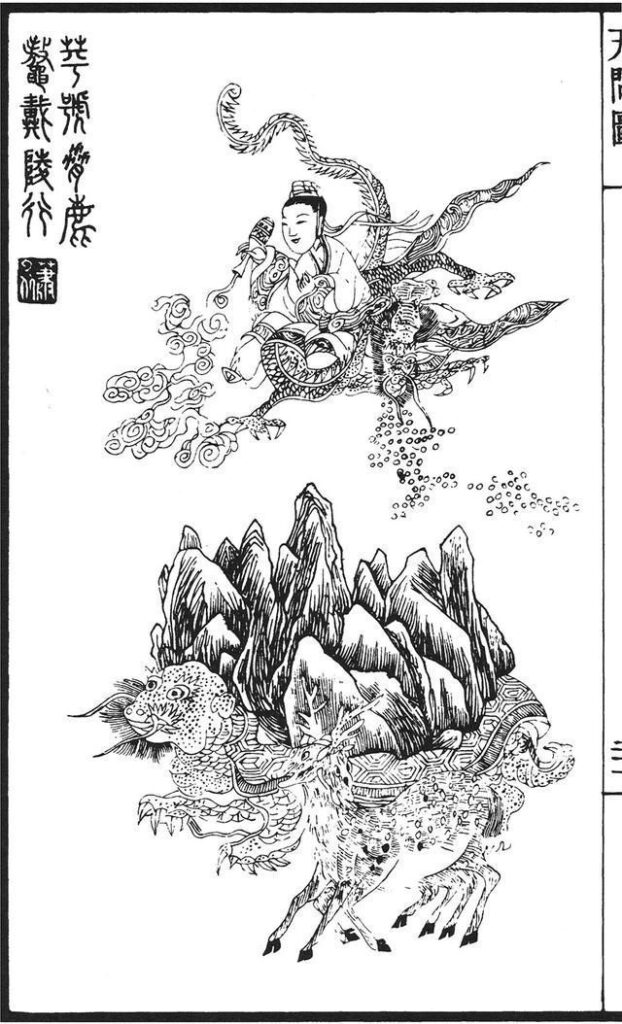 In Chinese #mythology, Penglai(蓬莱/蓬萊) is depicted as a suspended pavilion above the sea,supported by a cluster of auspicious clouds. It's the palace of the immortals,all made of gold and jade,and the birds and beasts are all white.
It is stated in《列子》that there are five fairy mountains in the sea: First is Mount Taiyu, second is Mount Yuanjiao, third is Mount Fanghu, fourth is Mount Yingzhou, fifth is Mount Penglai.' Penglai is just one among them.
Its mountain height circumnavigates thirty thousand miles, its top is nine thousand miles in breadth, and the distances between the peaks are seventy thousand miles. Read More "Penglai(蓬莱/蓬萊)'s Story"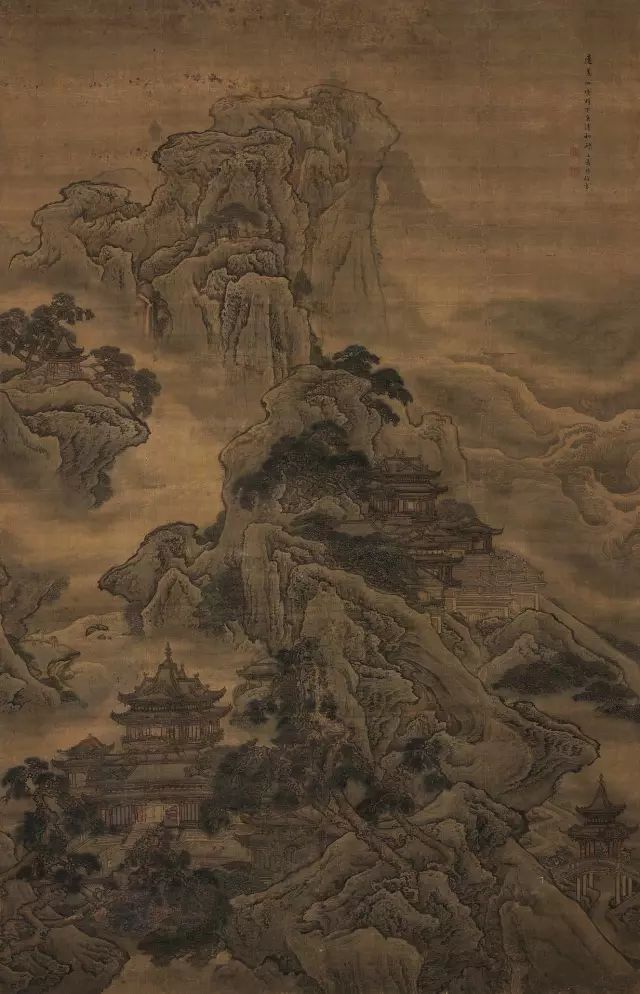 There is an interesting theory about the structure of the mystical mountain, Penglai(#蓬萊) being a pot.
In WangJia(王嘉)'s 'Records of the Unearthed Tales《拾遺記》', Penglai 's structure is described as resembling a pot, alongside two other mystical mountains, Fangzheng and Yingzhou. These three, collectively termed the 'Three Pots(三壺) '. The Three Pots symbolize three sea-bound mountains. Fanghu(方壺) represents Fangzhang(方丈), Ponghu(蓬壺) signifies Penglai(蓬萊), and Yinghu(瀛壺) embodies Yingzhou(瀛洲), all shaped akin to vessels.
This pot-like imagery signifies a contained world, each potentially holding its own universe within. Read More "The Structure of Penglai(蓬萊)"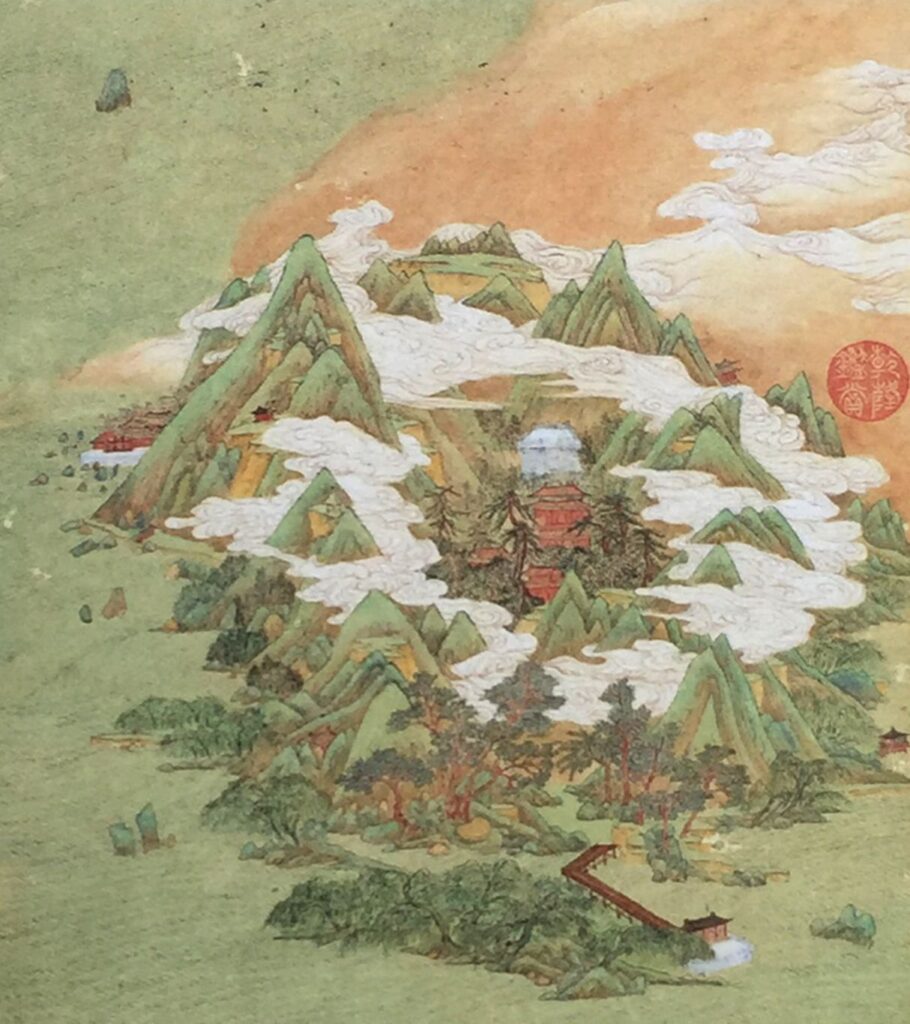 It portrays one of the "Three Mountains in the Sea", the shape of a square jar as a floating vessel in a vast sea, surrounded by towering peaks forming an island in the sea, with several Taoist temples situated atop them.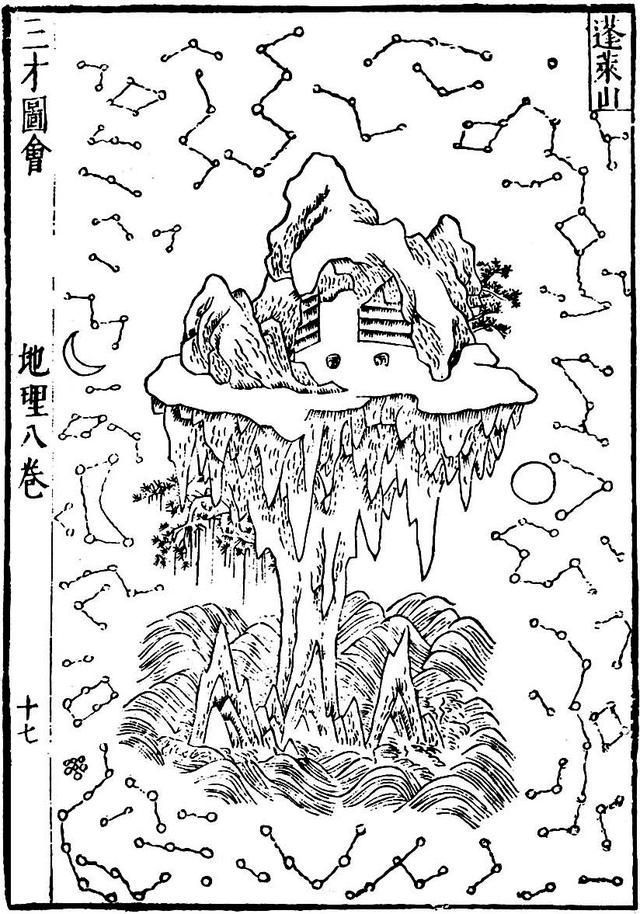 Another illustration for the mysterious floating mountain, Penglai, in Chinese mythology.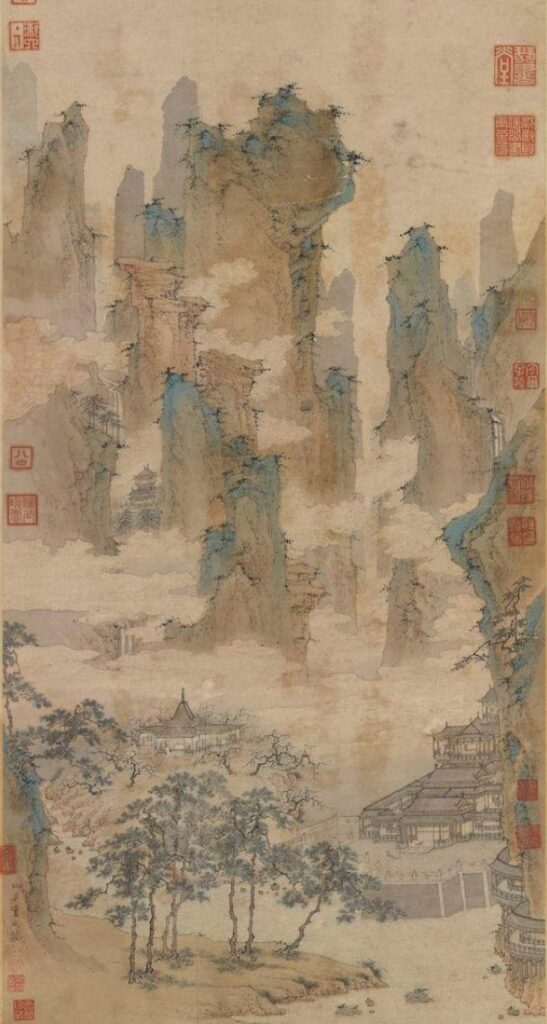 This painting continues the tradition of previous immortal mountain artworks. The towering emerald-green mountains reaching into the clouds, the pavilions hidden among the irregular pine forests, and the bridge symbolizing the passage to the immortal realm, serving as a connecting and linking symbol – these typical elements of the immortal mountain paintings are all referenced by the artist.