The Tiger's Wife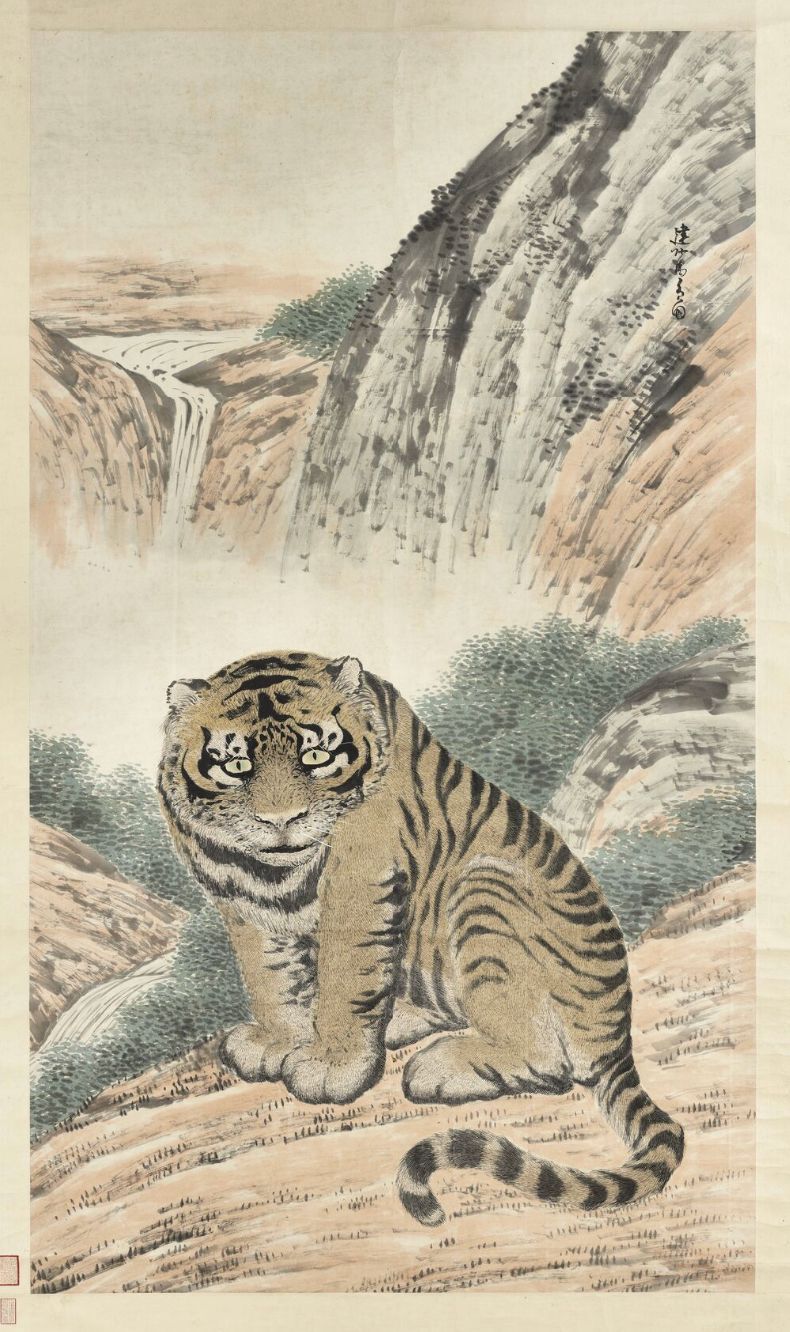 She saw they were all tigers, but she did not dare to say anything.
During the reign of Emperor Kaiyuan of the Tang Dynasty, a tiger took the daughter of a family as his wife and built a house in the mountains. The woman did not realize that her husband was a tiger even after two years.
One day, two guests came with wine and drank with her husband in the house. The husband warned her, "These two friends are not quite like the others, don't peek at them."
In a little while, they were both drunk and fell asleep.
The woman went over and saw that they were all tigers. She was extremely frightened, but did not dare to say anything.
After a while, the tigers returned to human form and came back to consciousness.
"You didn't peek, did you?"
"I didn't leave my place. " Lied the woman.
After that, she told her husband that she was very homesick and wished to go back to her hometown. Ten days later, the couple were on their way back with wine and meat. When they were about to reach her mother's house, they came across a deep river.
The wife went through first. As the husband was undressing, the wife joked with him, "Why is there a tiger's tail sticking out behind you?"
The tiger was so ashamed that he did not cross the river. He turned back into the mountains and ran away quickly, never to return.
Original text in 《廣異記》:
唐開元中,有虎取人家女為妻,於深山結室而居。經二載,其婦不之覺。後忽有二客携酒而至,便於室中群飲。戒其婦云:「此客稍異,慎無窺覷。」須臾皆醉眠,婦女往視,悉虎也。心大驚駭,而不敢言。久之,虎復為人形,還謂婦曰:「得無窺乎。婦言初不敢離此。後忽云思家,願一歸覲。經十日,夫將酒肉與婦偕行,漸到妻家,遇深水,婦人先渡。虎方褰衣,婦戲云:「卿背後何得有虎尾出。虎大慚,遂不渡水,因爾疾馳不返。
🎨 by 马负圖, 《虎图》