The Kind Orphan and the Magical Snail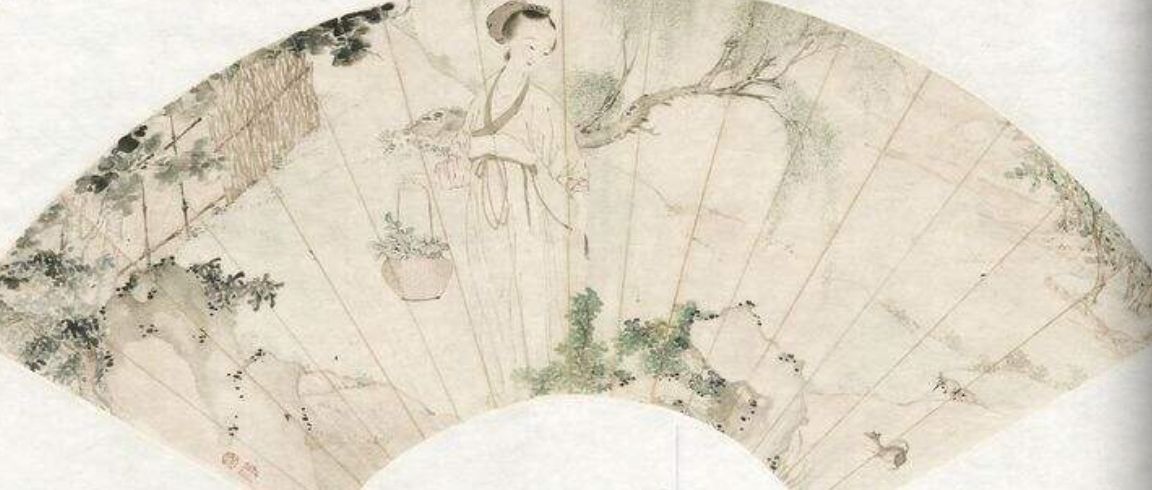 Xie Duan was a man from Houguan County, Fujian Province, in the Jin Dynasty. He was orphaned at a young age and had no relatives, so he was raised by his neighbors. When he was 17 or 18 years old, he was a respectful and careful person who avoided doing anything illegal. He began to live on his own.
The villagers pitied and cared about Xie Duan, and they discussed together how to find him a wife, but they were unsuccessful. Xie Duan worked hard in the fields, rising early and retiring late, and he worked day and night.
One day, Xie Duan found a large snail under the city wall. It was as big as a three-liter jug, and he thought it was a strange thing. He took it home and put it in a jar to keep it.
For several days in a row, when Xie Duan woke up in the morning and went to the fields, he would come home to find that there was food, drink, soup, and water in his house. It seemed as if someone had deliberately cooked it for him.
Xie Duan thought that this was something that his neighbors had done for him. After a few days, he went to his neighbors to thank them. They said, "We didn't do this for you in the first place. Why are you thanking us?"
Xie Duan thought that his neighbors didn't understand what he meant, but he kept thanking them anyway. Finally, he told them the truth and asked them who had done it. The neighbors laughed and said, "You've already married a wife, and she's hiding in the house cooking for you. How can you say that we cooked the food for you?"
Xie Duan didn't know what to say. He felt strange, but he didn't know the reason. Later, he went out before the rooster crowed and returned home quietly at dawn. He hid behind the fence and peeked into his house. He saw a young woman come out of the jar and go to the stove to light the fire.
Xie Duan went into the house and went straight to the place where the jar was kept. He looked for the large snail, but he only saw the snail's shell. He went to the stove and asked the woman, "Where did you come from? Why are you cooking for me?"
The woman was very flustered. She wanted to go back into the jar, but she couldn't. She said, "I am the White Water Maiden from the Milky Way. The Emperor of Heaven took pity on you for being young and alone, and you were able to maintain your respectful and obedient attitude. So he sent me to temporarily watch over your house and cook for you. Within ten years, I will make your family prosperous. When you find a wife, I will return home. But you have no reason to spy on me and block my way. My true form has been revealed, and it is not appropriate for me to stay any longer. You should let me go back. Although your situation will be slightly worse in the future when you cook for yourself, you can still maintain your livelihood by working hard in the fields, fishing, and gathering herbs. I will leave this shell for you. You can use it to store grain, and you will never be short of food."
Xie Duan begged her to stay, but she refused. Suddenly, the wind started to blow and the rain started to fall. The White Water Maiden suddenly shrank her body and left.
Xie Duan built a shrine for her and offered sacrifices to her on holidays. His family was always well-off, but they were not wealthy. Soon after, Xie Duan married a woman from the village. He later became an official, and he rose to the rank of county magistrate and prefect. In the Taoist religion, the White Water Maiden is the same as the White Water Maiden.
Original text:
謝端,晉安侯官人也。少喪父母,無有親屬,為鄰人所養。至年十七八,恭謹自守,不履非法,始出作居。未有妻,鄉人共憫念之,規為娶婦,未得。端夜臥早起,躬耕力作,不捨晝夜。後於邑下得一大螺,如三升壺。以為異物,取以歸,貯甕中畜之。十數日,端每早至野,還,見其戶中有飯飲湯火,如有人為者。端謂是鄰人為之惠也。數日如此,端便往謝鄰人。鄰人皆曰:「吾初不為是,何見謝也?」端又以為鄰人不喻其意,然數爾不止。後更實問,鄰人笑曰:「卿以自取婦,密著室中飲爨,而言吾為人飲耶!」端默然,心疑不知其故。後方以雞初鳴出去,平早潛歸,於籬外竊窺其家,見一少女從甕中出,至灶下燃火。端便入門,取徑造甕所視螺,但見殼(殼原作女,據明抄本改)。仍到灶下問之曰:「新婦從何所來,而相為炊?」女人惶惑,欲還甕中,不能得,答曰:「我天漢中白水素女也。天帝哀卿少孤,恭慎自守,故使我權相為守舍炊烹。十年之中,使卿居富得婦,自當還去。而卿無故竊相同掩,吾形已見,不宜復留,當相委去。雖爾後自當少差,勤於田作,漁采治生。留此殼去,以貯米谷,常可不乏。」端請留,終不肯。時天忽風雨,翕然而去。端為立神座,時節祭祀,居常饒足,不致大富耳。於是鄉人以女妻端。端後仕至令長雲。今道中素女是也。(出《搜神記》)
Summary:
Xie Duan, a young man from Houguan County, found himself orphaned and alone. Despite his hardships, he remained kind, hardworking, and respectful.
One day, Xie Duan discovered an enormous snail, its shell as large as a jug. Intrigued, he brought it home, placing it in an earthen jar.
For days, Xie Duan would return from his daily toil to find meals prepared, as if an unseen hand tended to his needs. Assuming it was his neighbors' kindness, he expressed his gratitude, but they denied any involvement.
Perplexed, Xie Duan decided to investigate. One dawn, he stealthily approached his home, witnessing a young woman emerge from the snail's shell and proceed to cook.
Shocked, Xie Duan confronted her, learning she was the White Water Maiden, sent by the Emperor of Heaven to assist him due to his virtue. However, his intrusion had revealed her true form, forcing her departure.
The White Water Maiden left behind her shell, promising abundance in his future despite his own efforts. Xie Duan prospered, eventually marrying and holding high office.
🎨 鄒其左, 《仕女圖》in the Qing Dynasty