The Accidental Rainmaker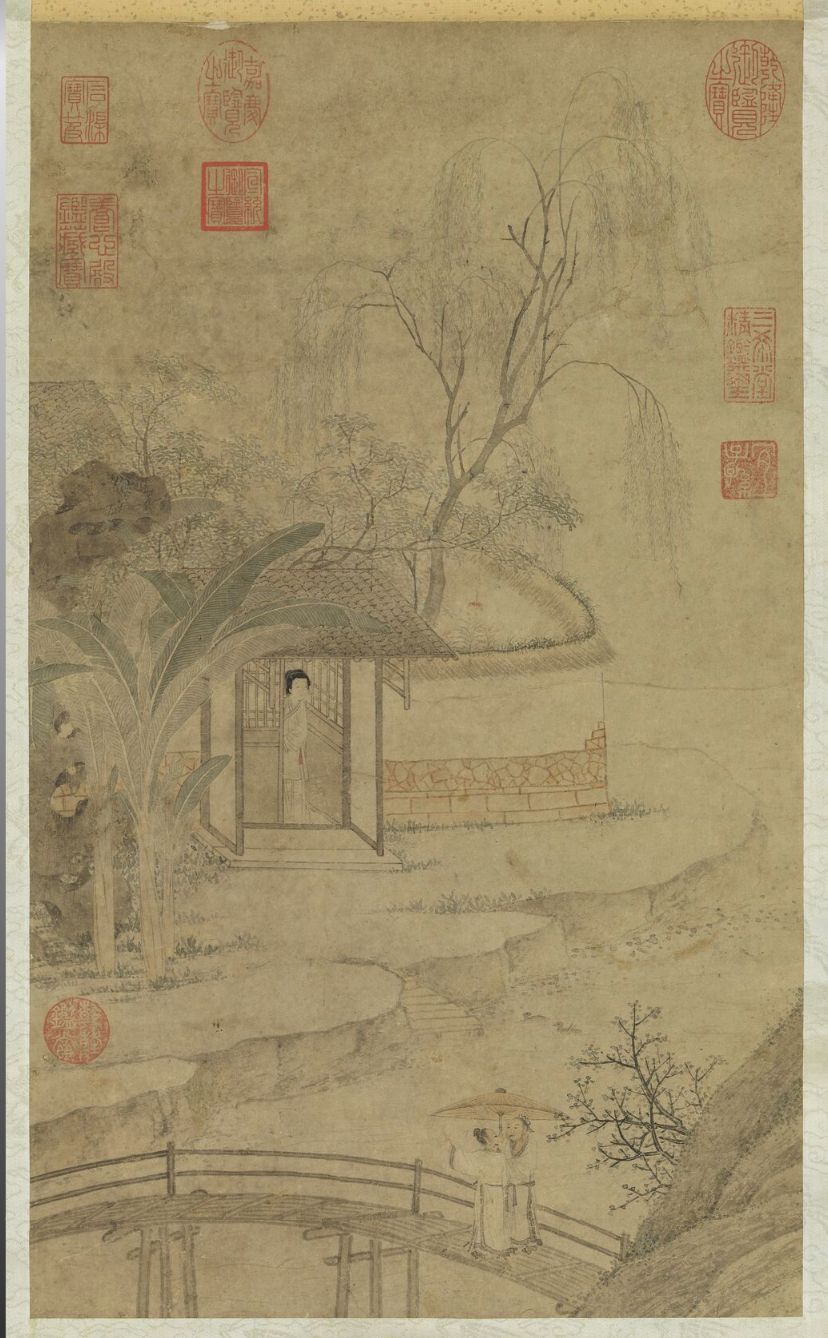 In the heart of Yingyang village, there lived an unknown man named Anonymous. One day, he was drunk and walking home. When he reached the Shrine of the Young Woman, he couldn't walk anymore. He tied up his horse and fell asleep at the door of the shrine.
After sleeping for a long time, he seemed to wake up. He wanted to get up and walk, but only his head could move and his body wouldn't get up.
At this moment, he heard someone knocking on the temple door fiercely. Someone inside the temple asked who it was. The person knocking on the door replied that they needed someone to go and make it rain.
The people inside the temple replied, "The whole family has gone to the temple to visit, there is no one to go and make it rain."
"Then let the person lying at the door go and do it." Said the people outside.
"He is a passer-by. How can we let him do it?"
They argued for a long time. In the end, they woke up Anonymous lying at the door and led him to a place.
When arrived, Anonymous saw that the place was shrouded in clouds and mist. There was also an animal that looked like a camel.
Anonymous was carried onto the camel and given a bottle. He was warned, "You must hold the bottle upright. Don't let the bottle tilt."
The camel started to run, and the water in the bottle spilled out along the way, turning into rain.
At that time, there was a severe drought. When Anonymous reached his hometown, he was afraid that the rain would not be enough. He tilted the bottle slightly to make the rain fall harder.
After making it rain, Anonymous came to the temple door and saw his corpse floating in the water. He walked forward. His soul entered the corpse, and he came back to life.
Later, he rode home. As he had tilted the bottle over his house when he was making it rain, his house was flooded and his entire family was drowned.
Grief-stricken and consumed by guilt, Anonymous descended into madness. He passed away a few months later.
Original text:
潁陽里正說某不得名,曾乘醉還村,至少婦祠醉,因繫馬臥祠門下。久之欲醒,頭向轉,未能起。聞有人擊廟門,其聲甚厲。俄聞中問是何人,答云。所由令覓一人行雨。廟中廟中原作門外。據明鈔本改。云。舉家往嶽廟作客,今更無人。其人云。只將門下臥者亦得。廟中廟中原作門外。據明鈔本改。人云。此過客,那得使他。苦爭不免,遂呼某令起。隨至一處,濛濛悉是雲氣。有物如駱駞。其人抱某上駞背。以一瓶授之,誡云。但正抱瓶,無令傾側。其物遂行。瓶中水紛紛然作點而下。時天久旱。下視見其居處,恐雨不足。因爾傾瓶。行雨既畢,所由放還。至廟門。見已屍在水中。乃前入便活,乘馬還家。以傾瓶之故,其宅為水所漂,人家盡死。某自此發狂,數月亦卒。出《廣異記》
🎨 Anonymous, 《溪桥风雨图》, preserved in 國立故宮博物院