The Ghostly Encounter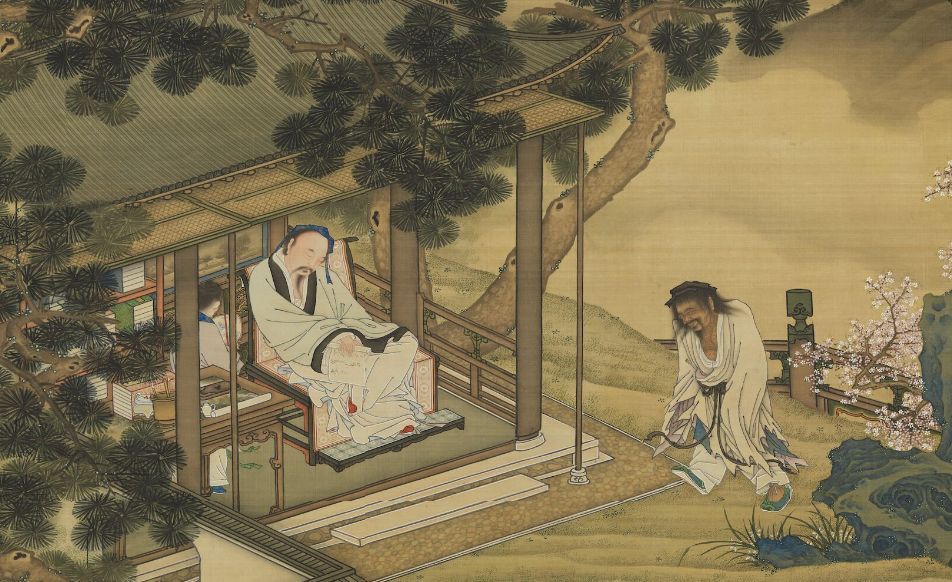 In the Langya region, there was a man named Qin Juebu who was already sixty years old. One day, he was walking home at night after drinking. He passed by the Fengshan Temple when he saw his two grandsons coming to meet him. They supported him for over a hundred paces, suddenly grabbed him by the neck and threw him to the ground.
"You old slave, you beat me once, and now I'm going to kill you!"
Qin Juebu remembered that he had indeed beaten this grandson once. He pretended to be dead, and the two grandsons left him there.
Qin Juebu returned home and wanted to punish his grandsons. The grandsons were surprised and upset.
"How could a grandson do such a thing? It must be a ghost impersonating him. Please test him again." They kowtowed.
Qin Juebu understood what had happened.
A few days later, Qin Juebu pretended to be drunk and walked near the Fengshan Temple. He saw his two grandsons again, and they reached out to support him. Qin Juebu quickly grabbed them both, immobilizing the ghosts.
When he got home, he saw that they were two puppets from the temple. Qin Juebu lit a fire and roasted them over the flames, scorching their bellies and backs. He threw them outside in the courtyard, but they escaped in the night.
Qin Juebu regretted that he had not been able to kill them.
A month later, Qin Juebu pretended to be drunk again. He walked out at night, carrying a knife. His family did not know about this. He did not return home until the middle of the night. His grandsons were worried that he had been trapped by ghosts again, so they went to meet him. Qin Juebu mistook them for ghosts and stabbed them to death.
Original text:
琅邪秦巨伯,年六十。嘗夜行飲酒,道經蓬山廟。忽見其兩孫迎之。扶持百餘步。便捽伯頸着地。罵老奴。汝某日捶我,我今當殺汝。伯思惟:某時信捶此孫。伯乃佯死,乃置伯去。伯歸家,欲治兩孫。孫驚惋叩頭。言為子孫,寧可有此,恐是鬼魅。乞更試之,伯意悟。數日,乃詐醉,行此廟間。復見兩孫來扶持伯。伯乃急持。動作不得。達家,乃是兩人也。伯著火灸之,腹背俱焦坼,出著庭中,夜皆亡去,伯恨不得之。後月,又佯酒醉夜行,懷刀以去,家不知也。極夜不還。其孫恐又為此鬼所困。仍俱往迎之,伯乃刺殺之。出《搜神記》
🎨 黃應諶, 《祛倦鬼文山水圖》in the Qing Dynasty