The Little Admirer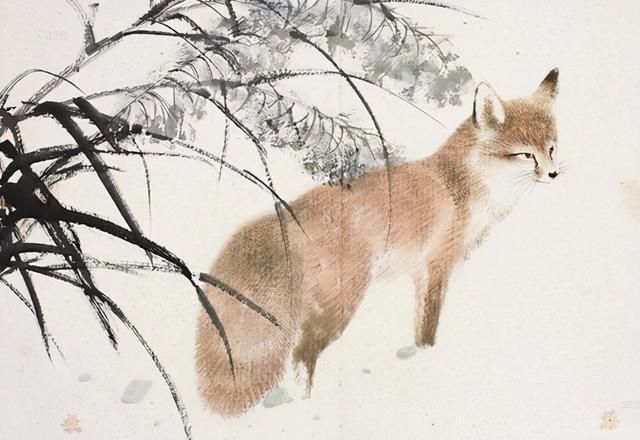 In the Tang Dynasty, Cui Chang studied in Dongjing Zhuang. There was a child with a remarkably unusual appearance who walked over and stopped in the courtyard. Over time, the child slowly climbed the steps, sat at the head of Cui Chang's bed, and Cui Chang ignored him, continuing to read his book. The child then used his hand to flip through the pages of Cui Chang's book. Cui Chang asked slowly, "Who are you, and what do you want here?" The child replied, "I used to love reading and admired your knowledge." Cui Chang did not reject him. Cui Chang often asked him about the meaning of various articles, and the child's answers were very reasonable.
After a few months, one evening, the child suddenly brought an elderly man, supporting him as he stumbled into Cui Chang's home, intoxicated with alcohol. While the child stepped out for a moment, the old man had already become drunk and vomited some fingernails and hair. Cui Chang felt disgusted by him. Cui Chang happened to have a sharp sword, and without much thought, he beheaded the old man, who transformed into an old fox.
Shortly afterward, the child returned, furious, and said, "Why did you act so disgracefully? You killed my respected elder. Can't I kill you too? It's just because of the kindness you showed me before that I can't do it." He angrily scolded Cui Chang and walked out the door. From then on, he never returned.
The original text:
唐崔昌在東京莊讀書,有小兒顏色殊異,來止庭中。久之,漸升階,坐昌床頭。昌不之顧,乃以手卷昌書,昌徐問:「汝何人斯?來何所欲?」小兒云:「本好讀書,慕君學問爾。」昌不之卻。常問文義,甚有理。經數月,日暮,忽扶一老人乘醉至昌所。小兒暫出,老人醉,吐人之爪發等,昌甚惡之。昌素有所持利劍,因斬斷頭,成一老狐。頃之,小兒至,大怒云:「君何故無狀,殺我家長?我豈不能殺君?但以舊恩故爾。」大罵出門,自爾乃絕。(出《廣異記》)
🎨 Fang Chuxiong