A Man With His Past Life as A Horse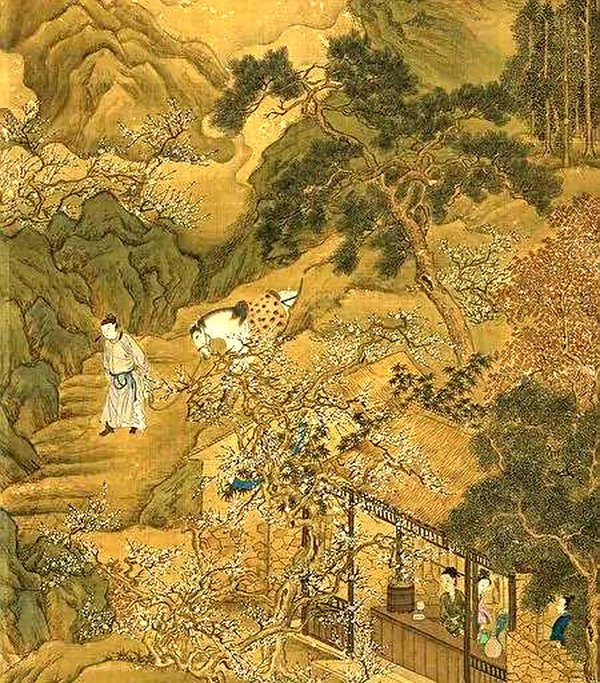 Liu Sanfu was appreciated by Li Deyu because of his good writing. When Li Deyu was in Zhejiang, he recommended Liu Sanfu to go to the capital for the imperial examination. After passing the exam, Liu Sanfu served in the imperial court.
Liu Sanfu could remember things from three generations. He said that he had once been a horse, and the horse was often thirsty. He would neigh when he saw an inn from afar, and he would be in great pain if he hurt his hoof. Later, when Liu Sanfu rode a horse, he would always loosen the reins if he encountered hard and barren land, and he would dismount if he encountered a road with many stones. He did not have a threshold in his house for fear of hurting the horse's hoof.
His son, Liu Ye, was given the imperial decree to pass the imperial examination.
After serving in the imperial court, he submitted a memorial to clear Li Deyu's name. He used the coffin of Li Deyu from Zhuyao to bury Li Deyu in Luozhong, in order to repay Li Deyu's kindness to his father. The gentry all praised him.
Original text in 《北夢瑣言》:
劉三復者,以文章見知於李德裕。德裕在浙西,遣詣闕求試。及登第,歷任臺閣。三復能記三生事,云,曾為馬,馬常患渴。望驛而嘶。傷其蹄則連心痛。後三復乘馬,磽确之地,必為緩轡,有石必去之。其家不施門限,慮傷馬蹄也。其子鄴,敕賜及第。登廊廟,上表雪德裕。以朱崖靈柩。歸葬洛中,報先恩也。士大夫美之。